March 4, 2009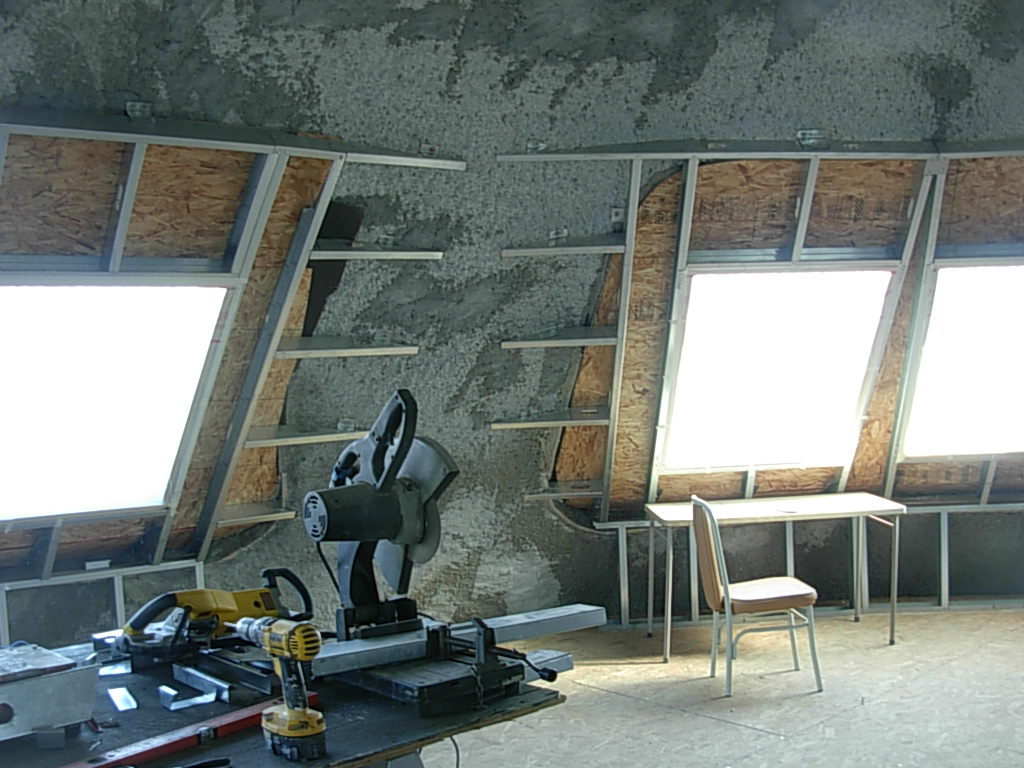 Getting ready to shoot a thin layer of foam on the inside of the inset walls. The final coat has to wait until after the electrical inspection.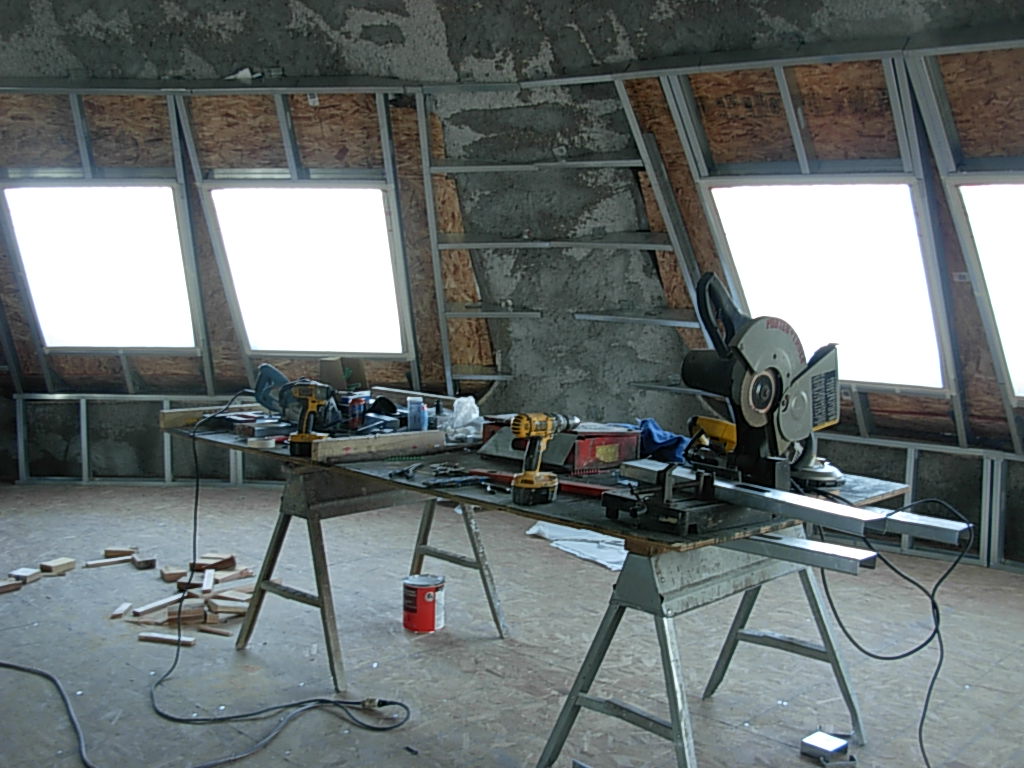 Second floor door and windows plastic covered to protect them from over spray.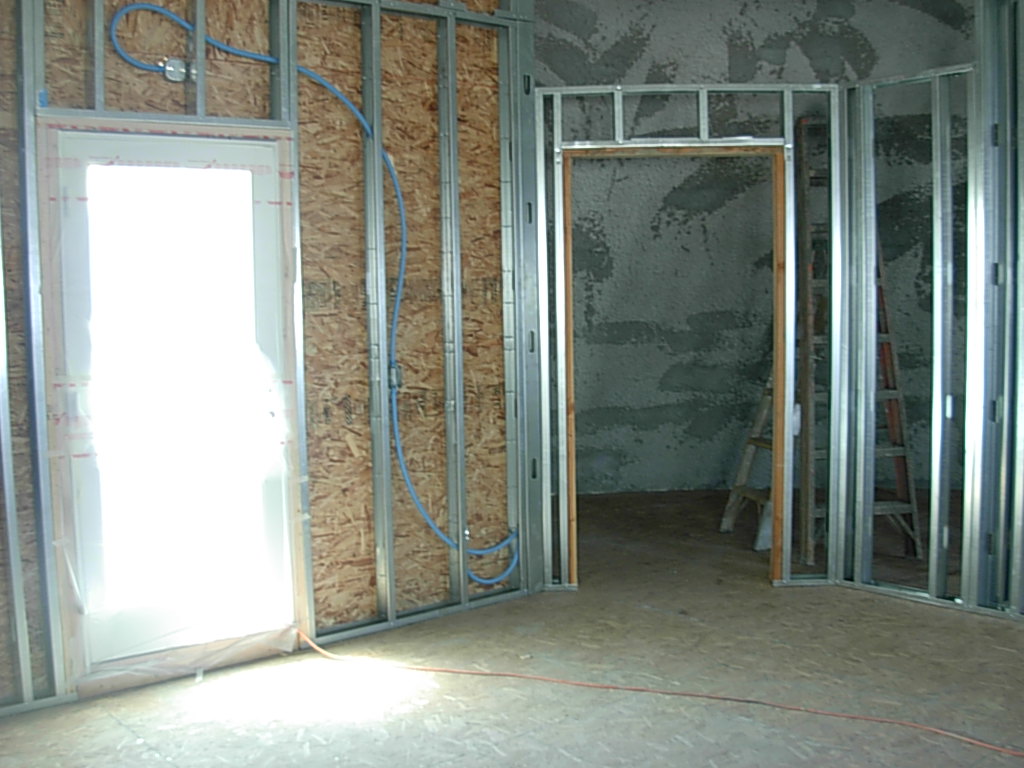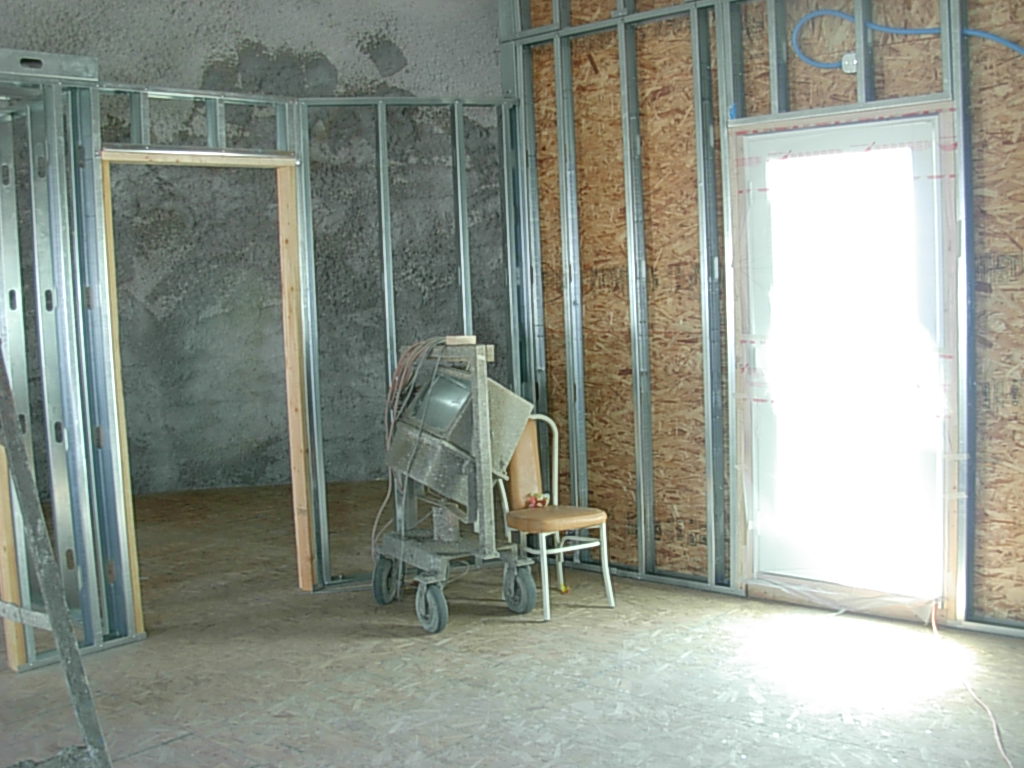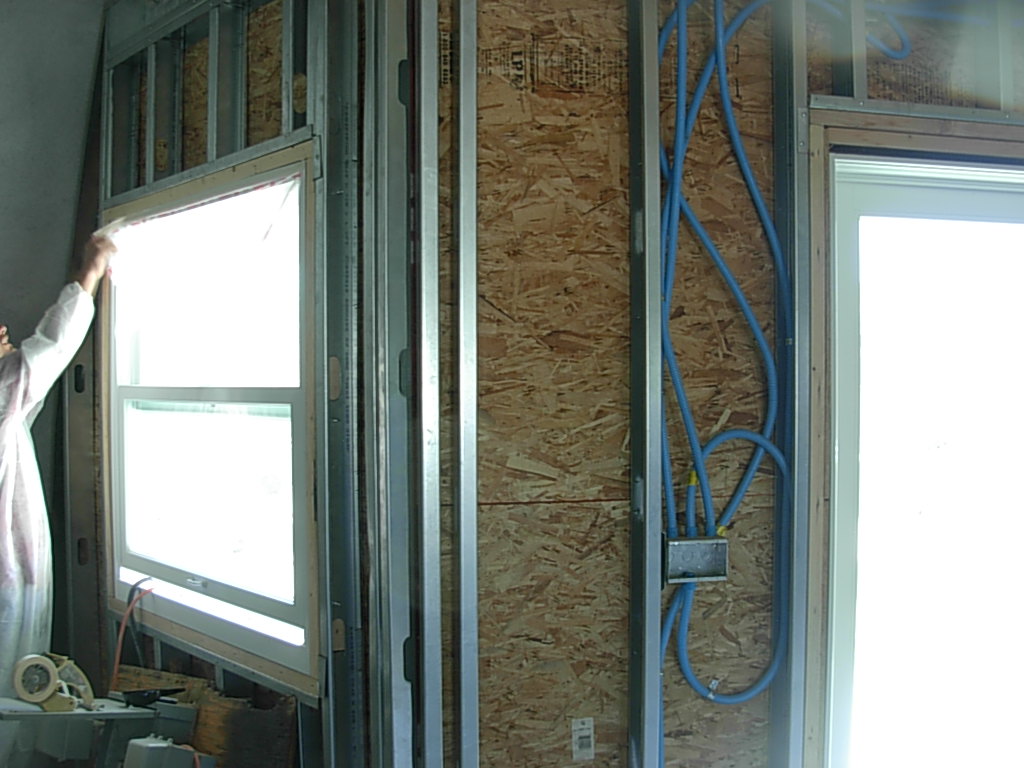 The first floor getting its plastic covering.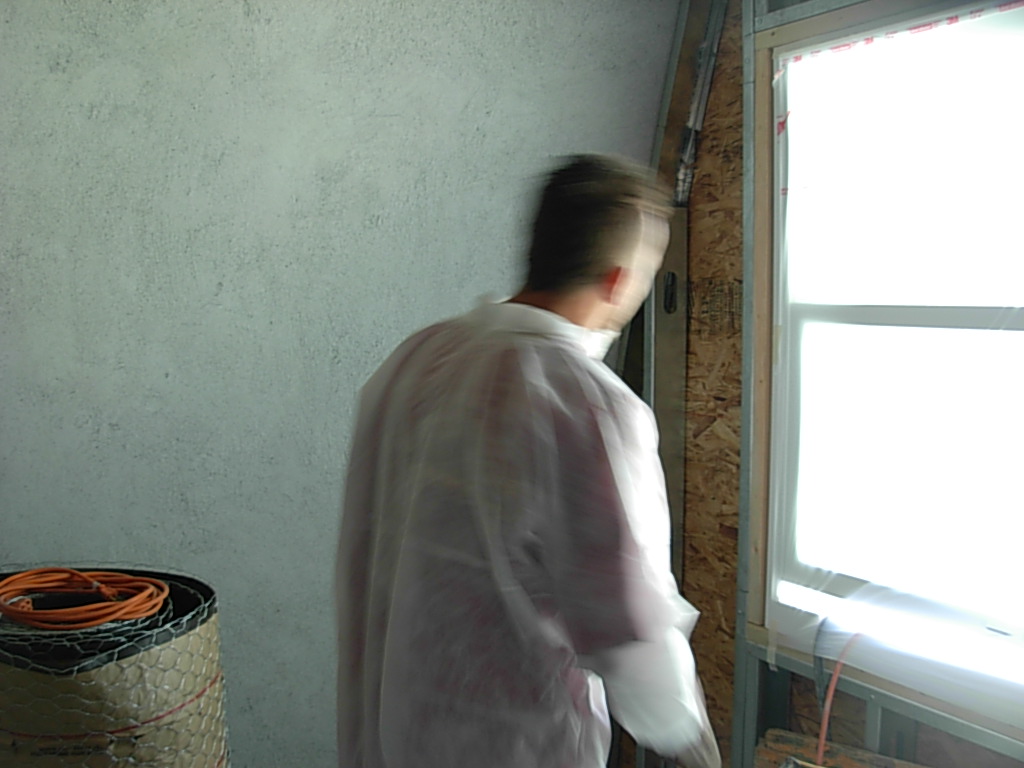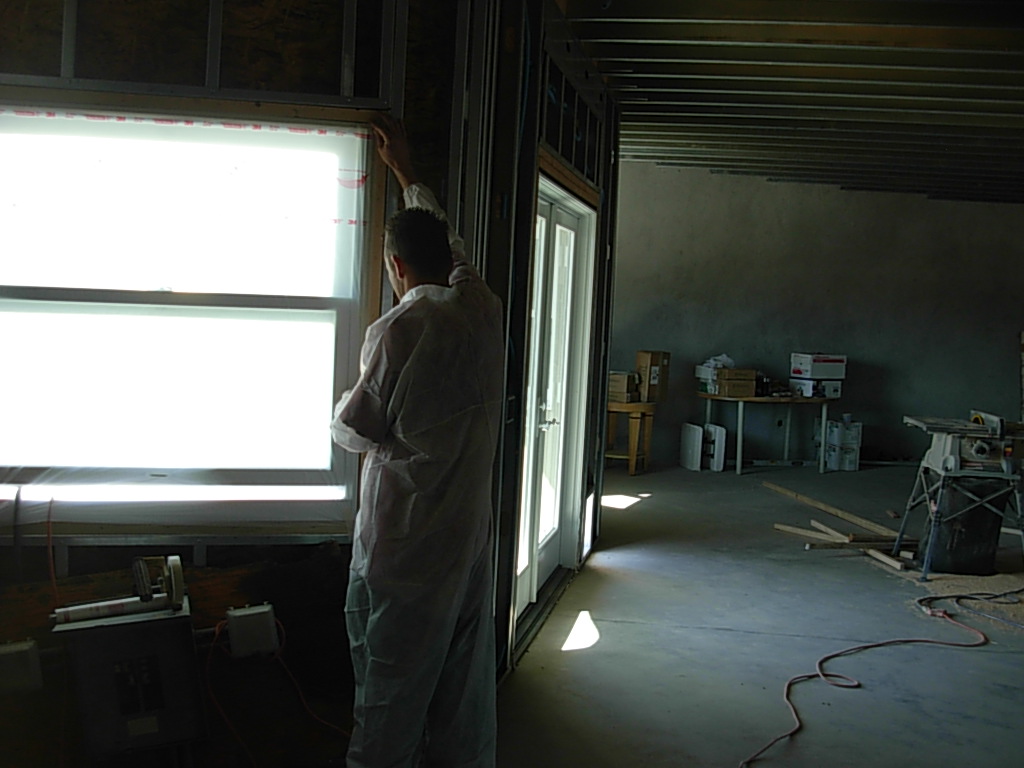 This is Shannon's "training lesson" on how to spray foam properly. (Do we get a discount for allowing the student to spray instead of the teacher?)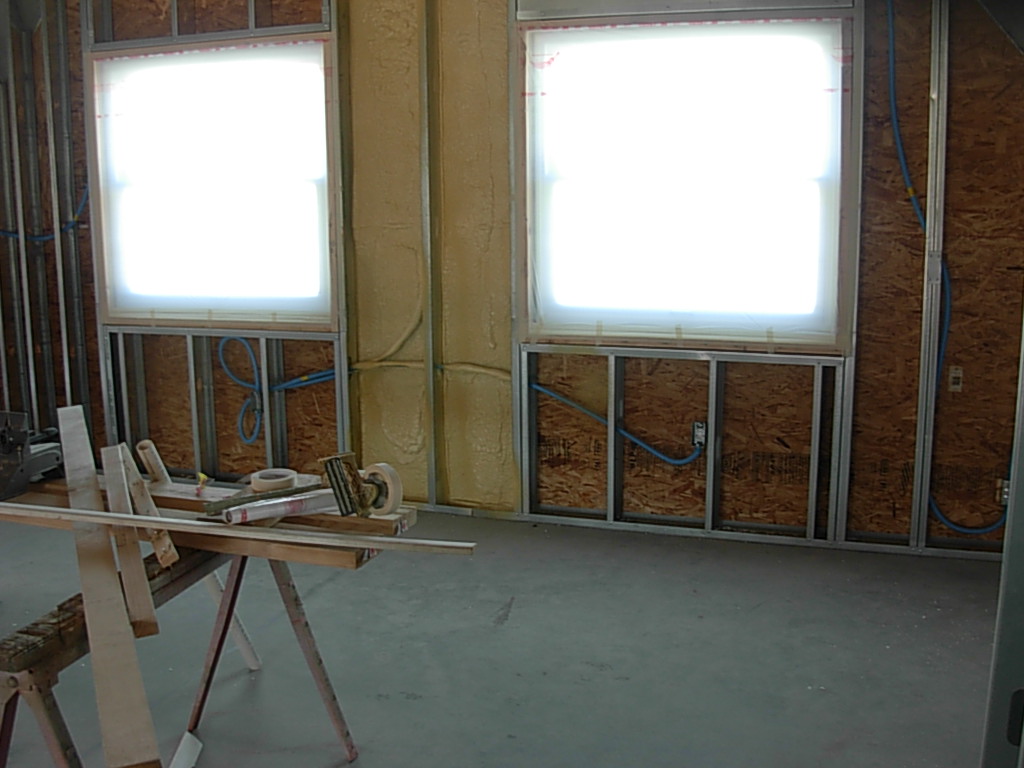 Not bad for a beginner!!