April 18, 2009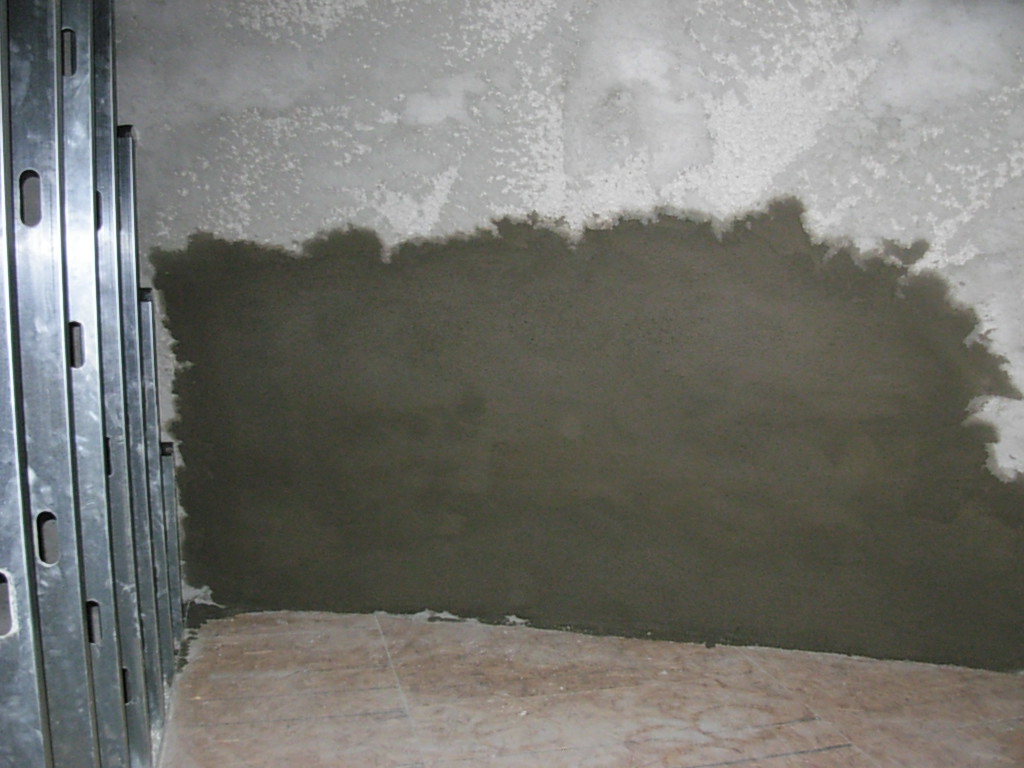 Shannon has started putting the smoothing coat on the upstairs walls. This is in Su-z's closet. Hard slow work as the cement mixer is in need of repair.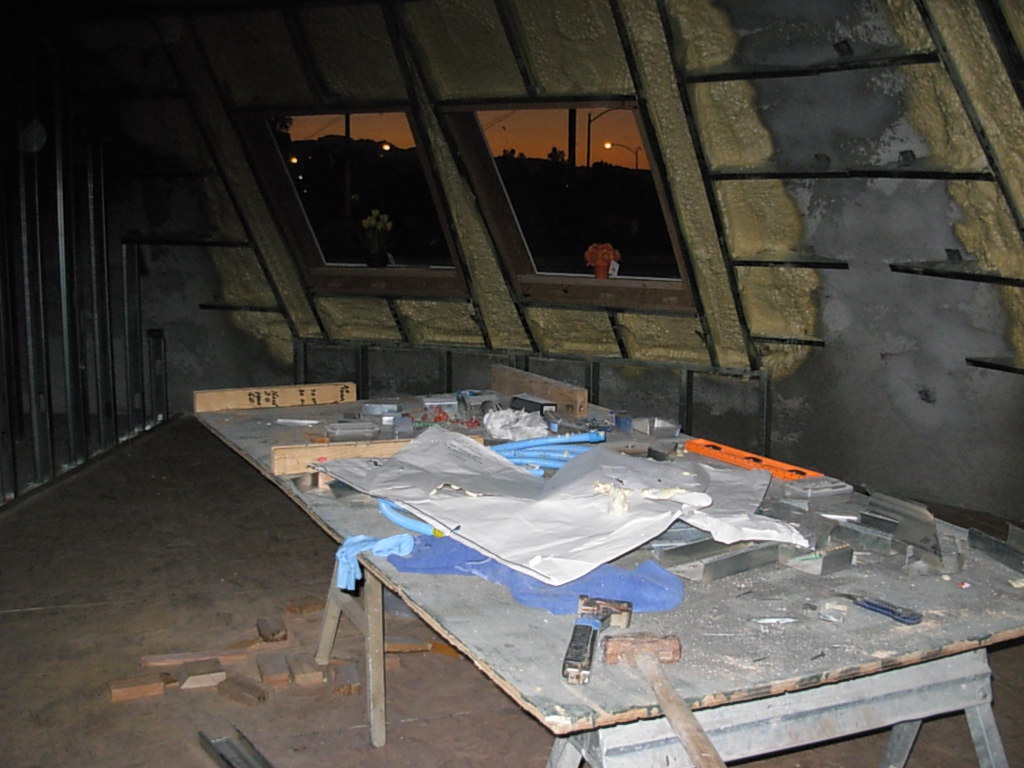 Night views through the sitting room windows.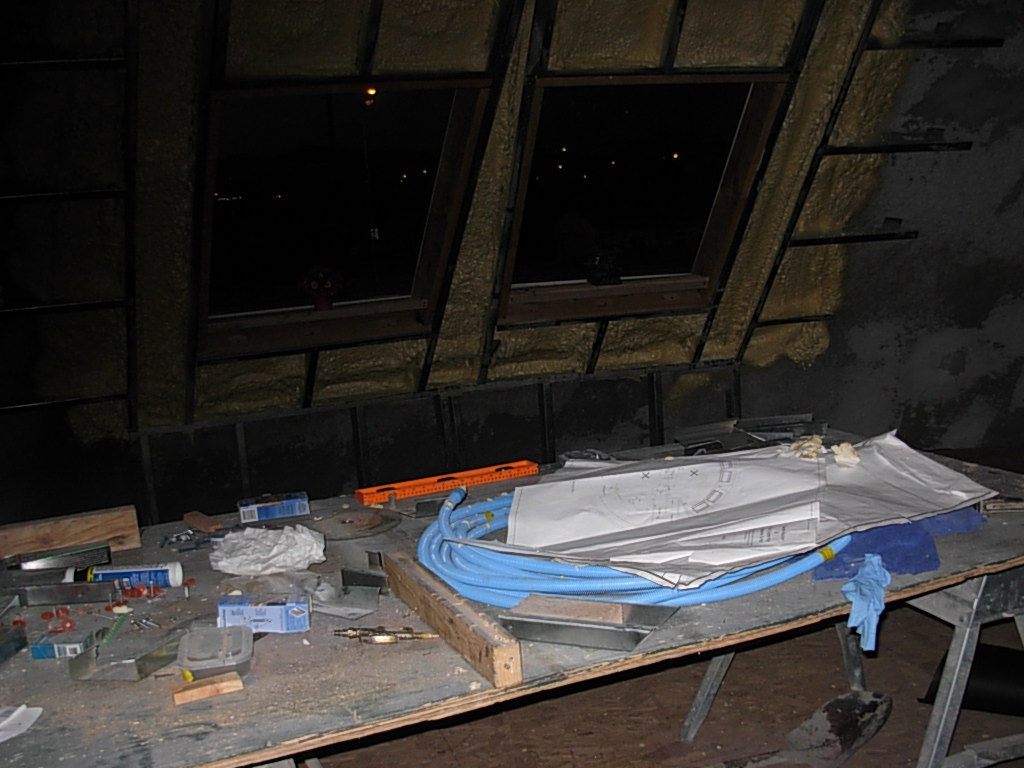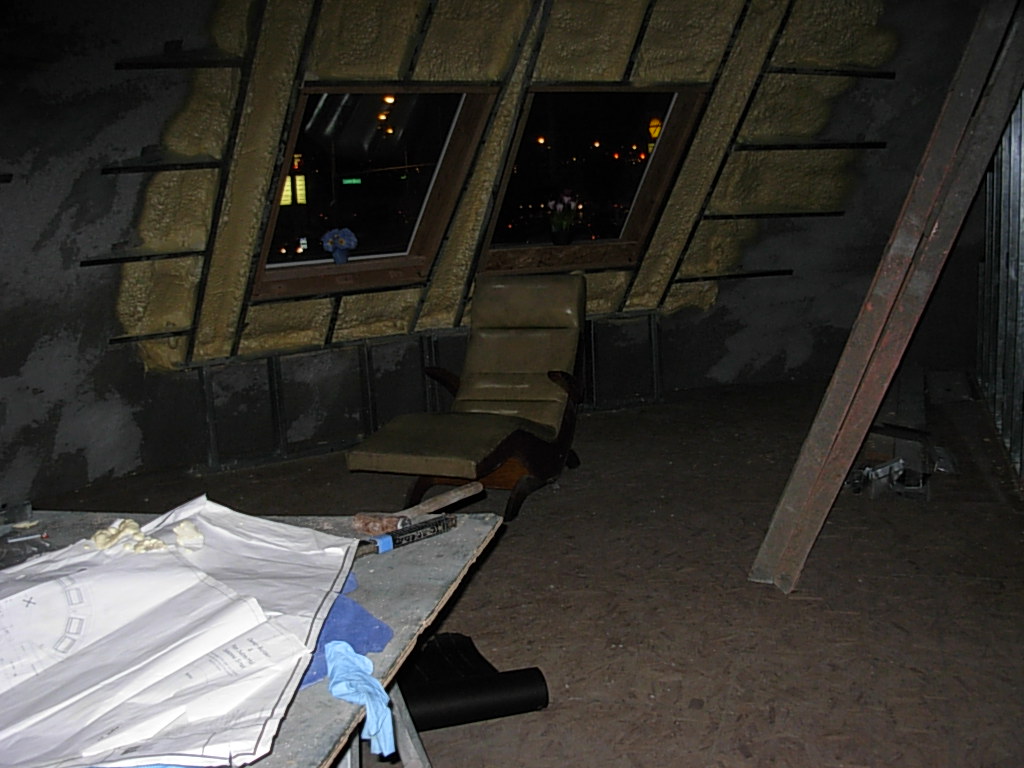 Su-z moved a lounge chair in so that she could be comfortable reading and listening to her iPod. I got her an iPod speaker system that lets her fill the upper dome with her music. We have very different tastes in music, so I may be spending most of my home time on a different floor.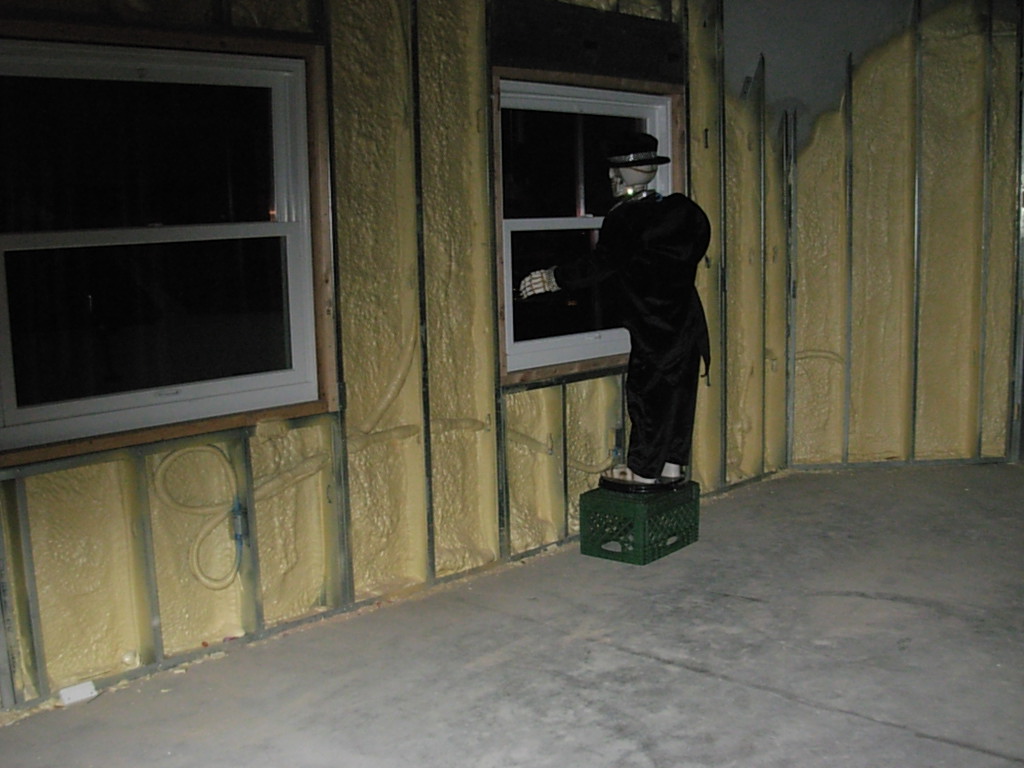 Freddie, our "night watchman". Notice that we no longer keep our skeleton in the closet!!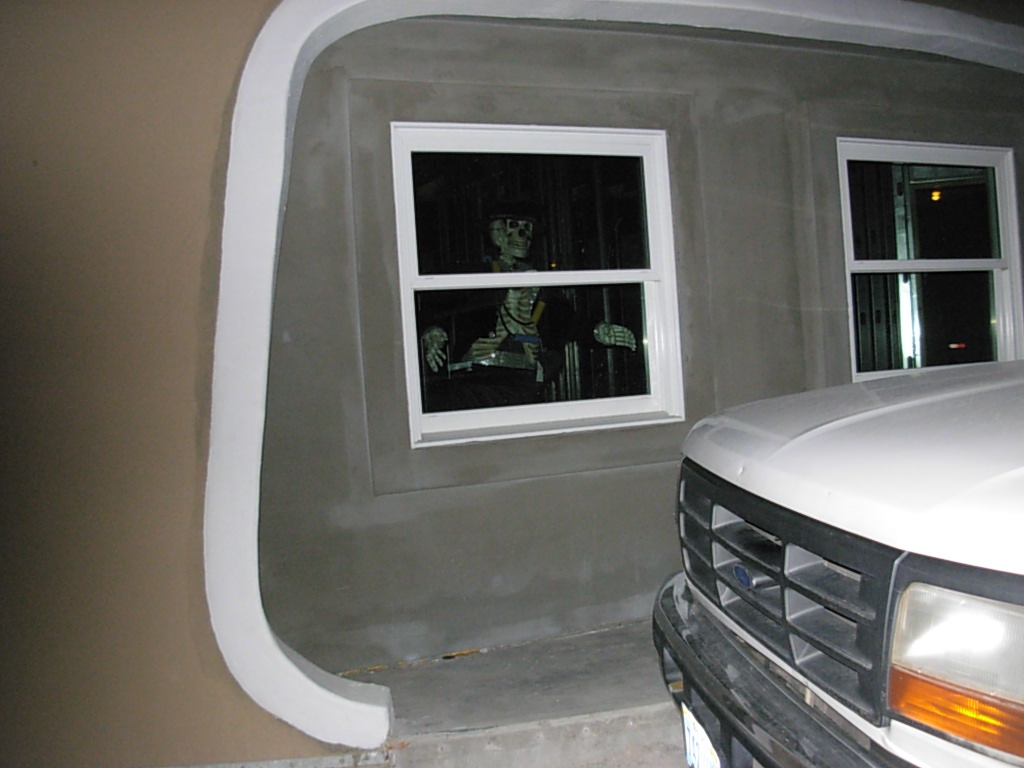 You have to keep your sense of humor when building a house or they will take you away to a padded room.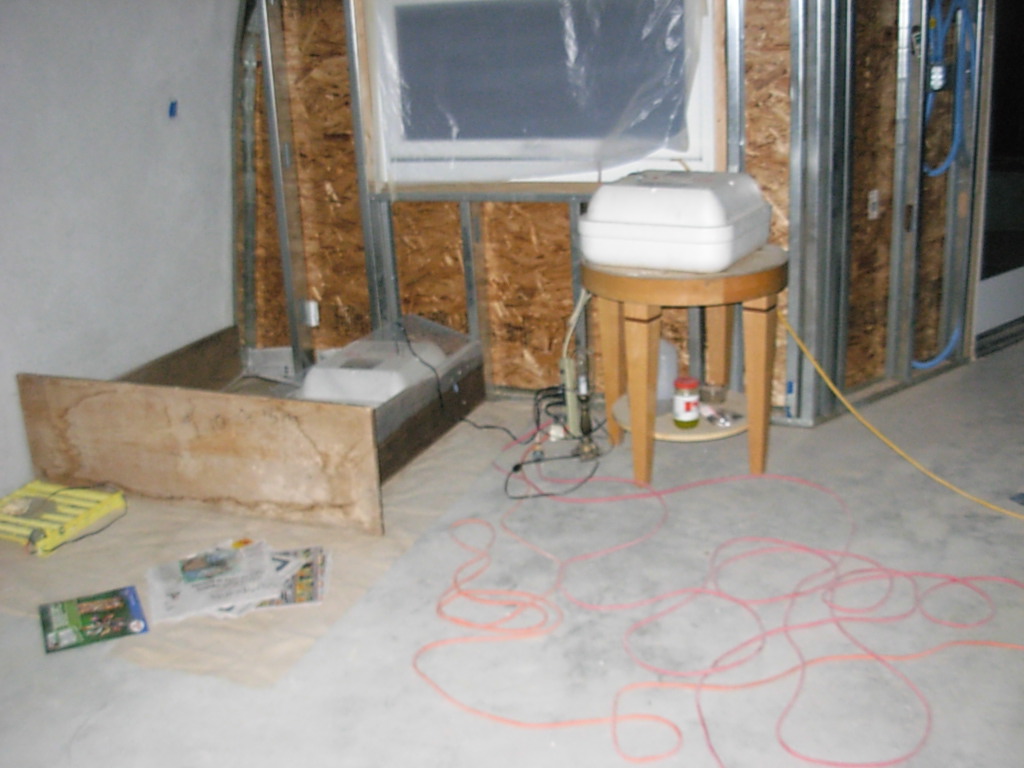 Time for a new generation of chickens and ducks. The incubator and new born coop in the kitchen. I hope she plans on relocating her "hatchery" to some place out of the house when we finally move in.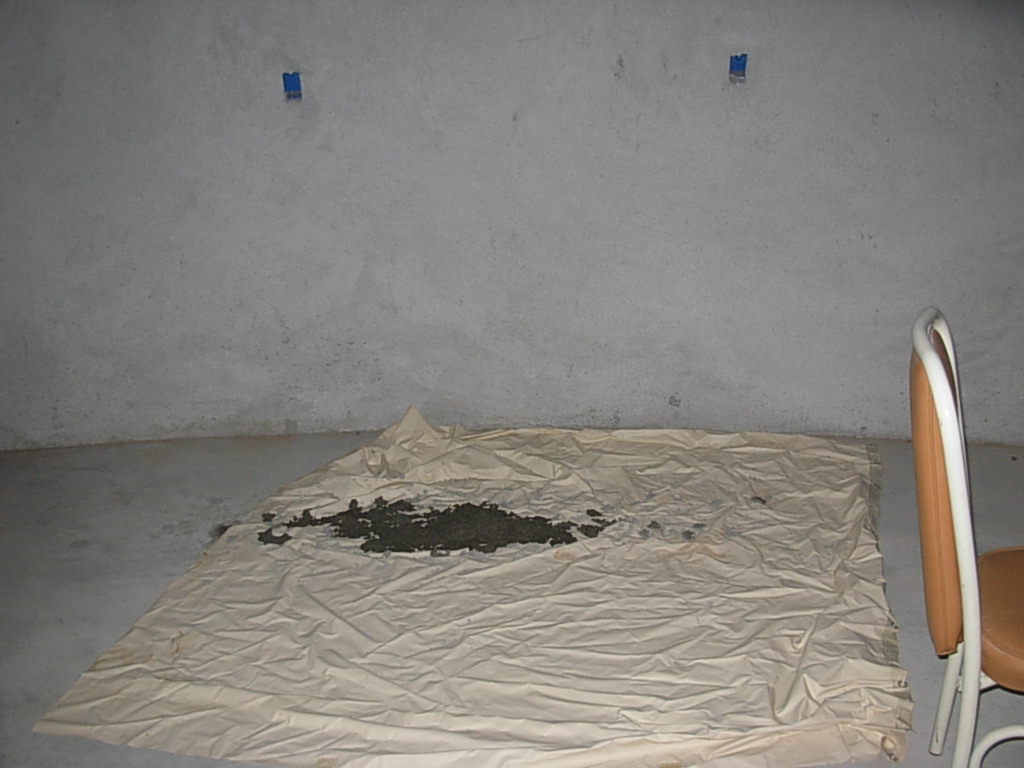 The drop cloth on the first floor is to catch any drips that seep through from the second floor work.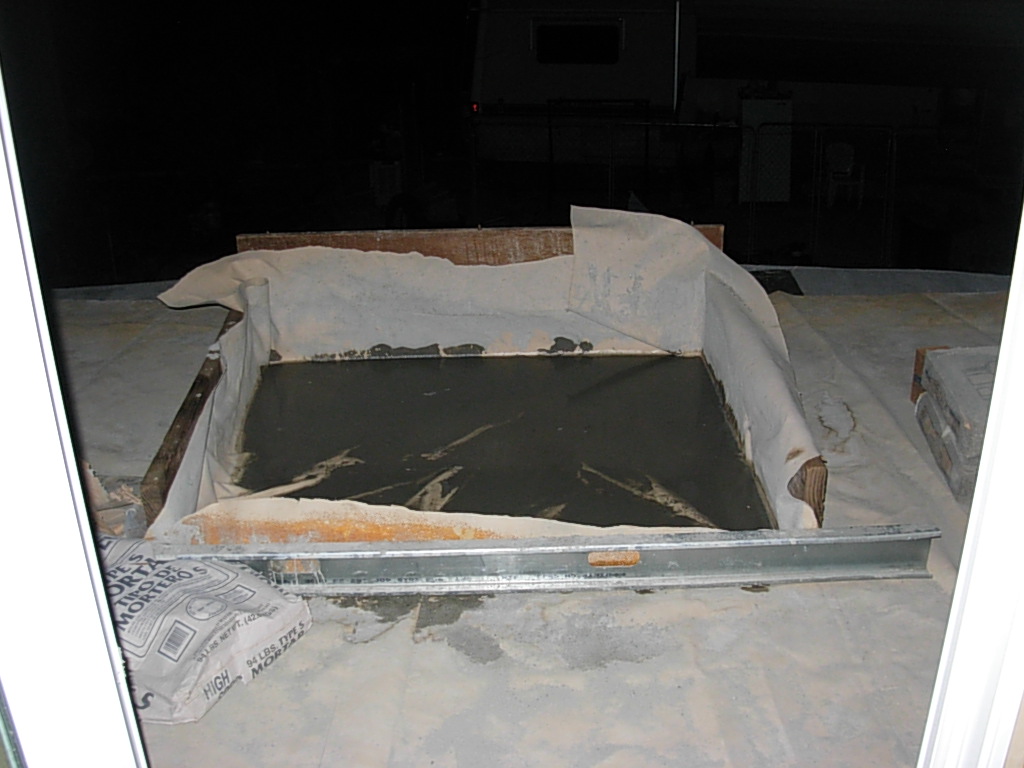 The cement mixer is down for a while, so Shannon had to come up with a way to mix cement by hand near where he was working. He put together a box for mixing on the balcony. Naturally I found out the mixer was in need of repair after I went back out on the road. While home, I replaced the drive belts on the Bobcat and could have fixed the mixer as well.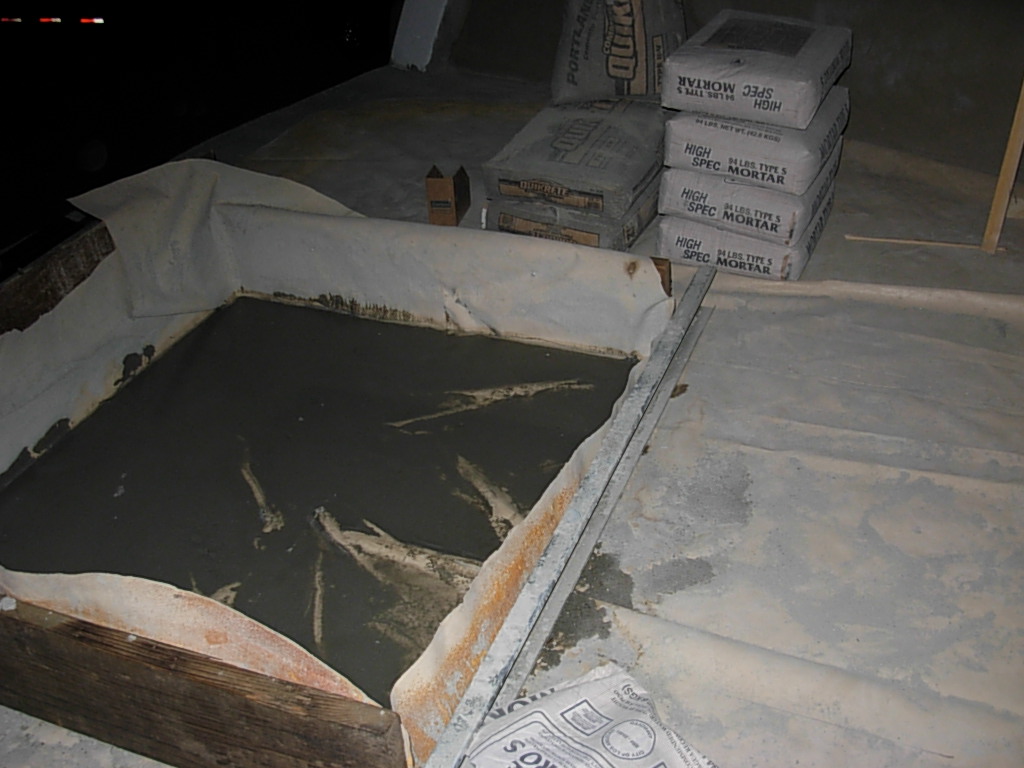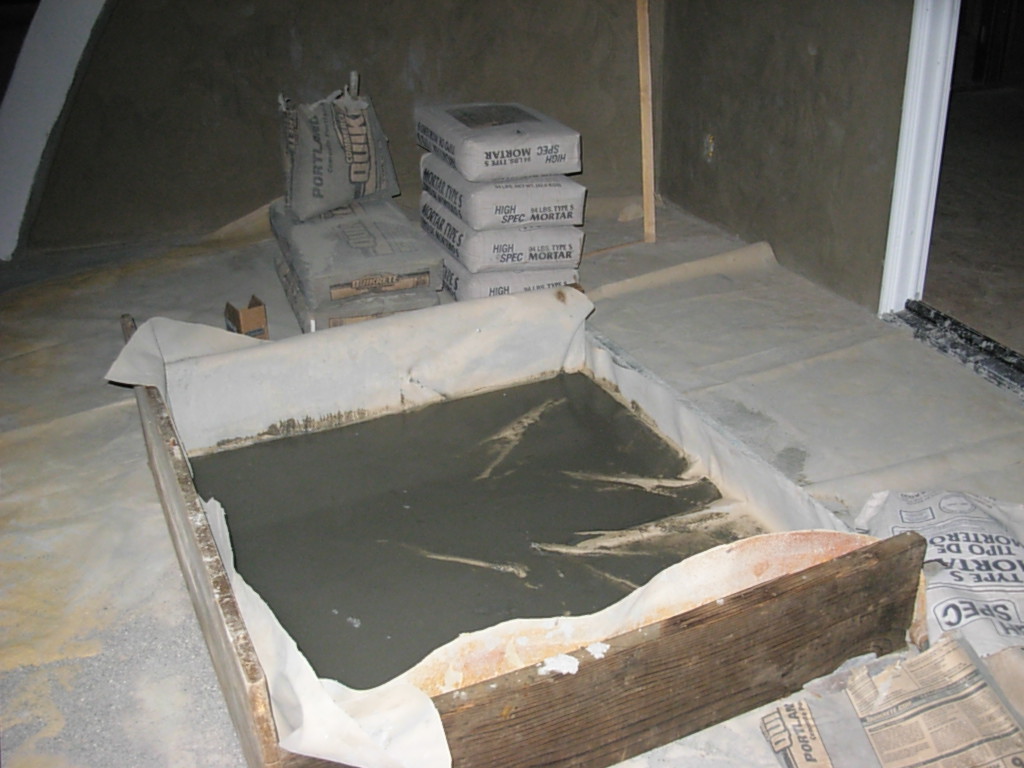 Using the old "hand" method makes the work go very slowly. I'll bet it would have been done by now if we'd had a working mixer. There I go rambling and mumbling about what should have been. (again!!) I don't know why it's said that good communication is the key to success!!