March 22, 2009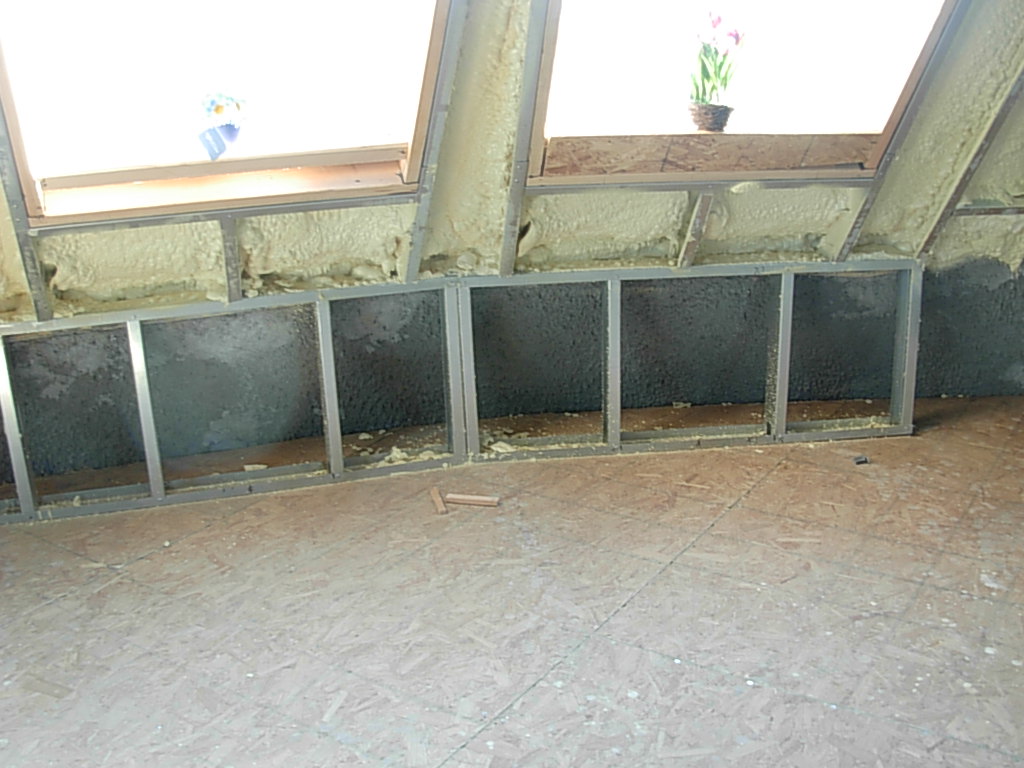 Giving the house an outward live in effect. Flowers in the windows.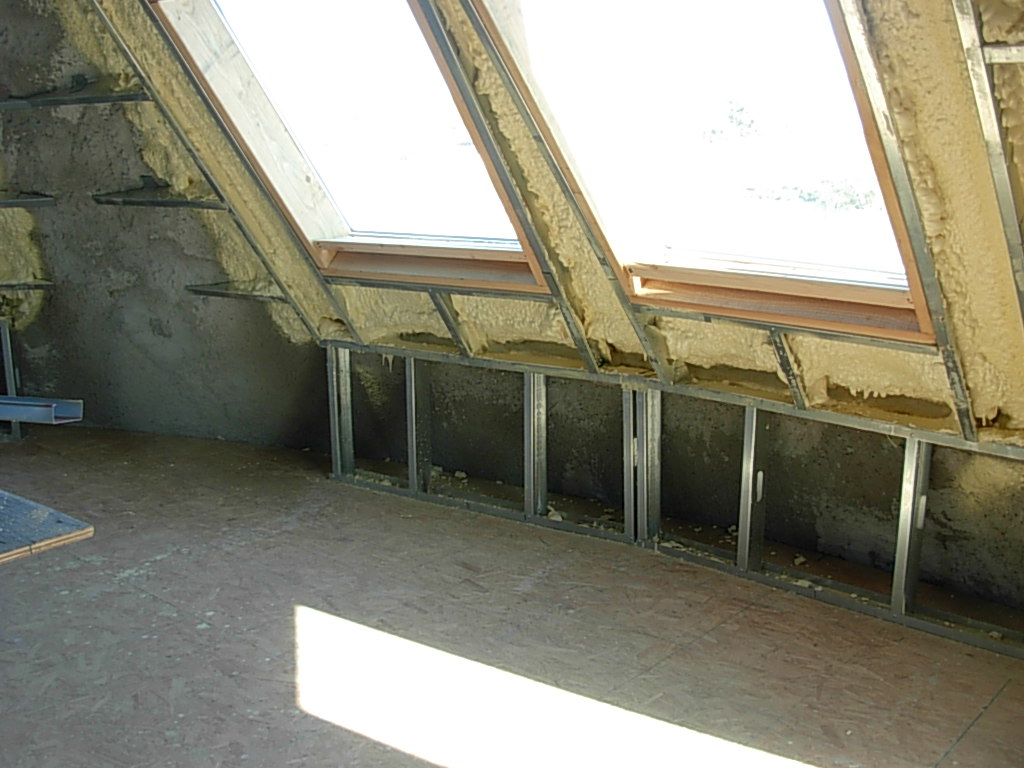 Note the window sills that Shannon built in. The angle of the window framing left no flat sill, so Su-z talked to Shannon and they appeared.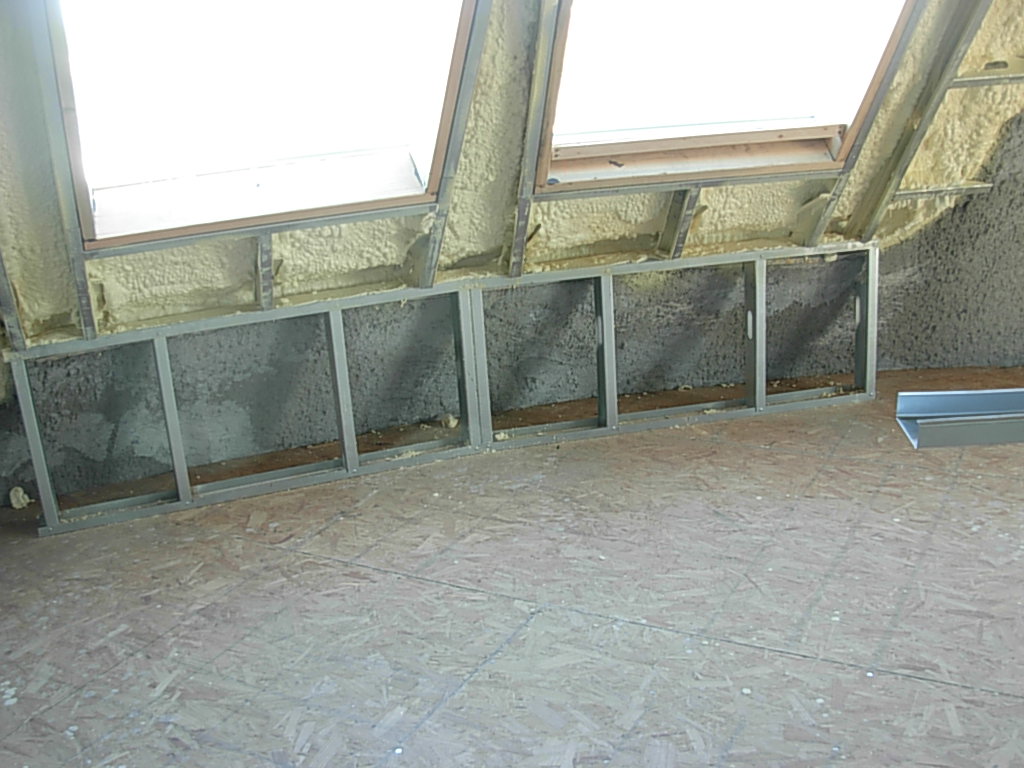 Just what we needed. MORE places for Su-z to pile stuff!!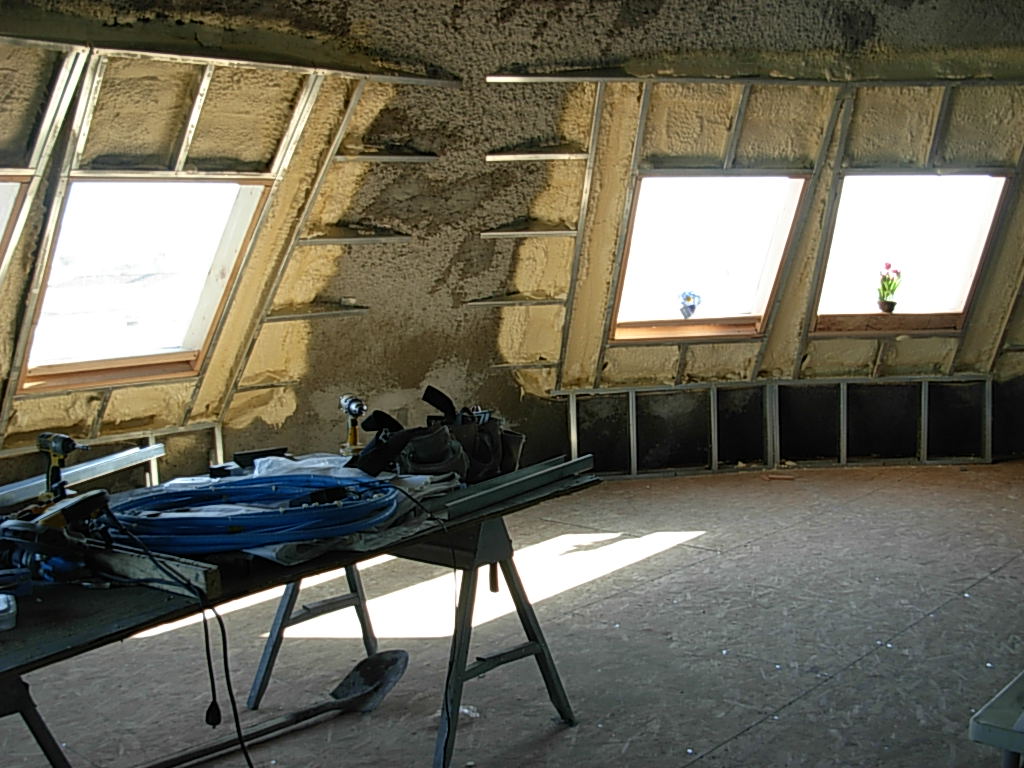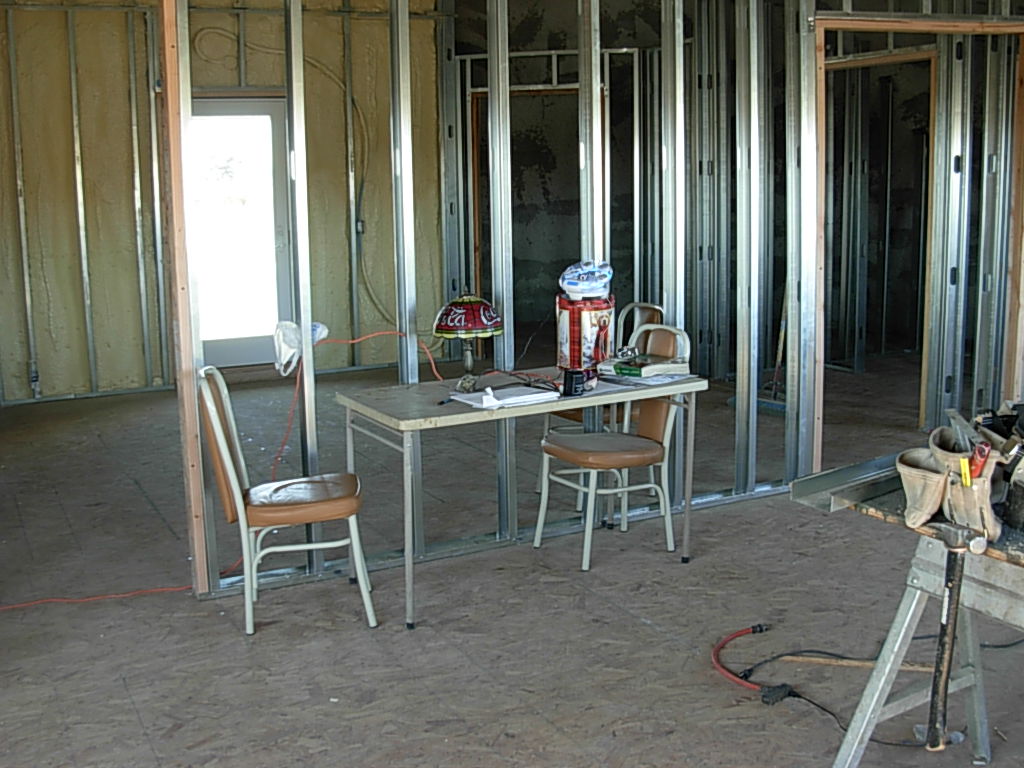 Little bits make Su-z better able to imagine a livable home and to make it look like someone is living there to keep vandals etc. away. The light on the table makes for a cozy albeit still mostly imaginary sitting room. Su-z spends time there whenever she can.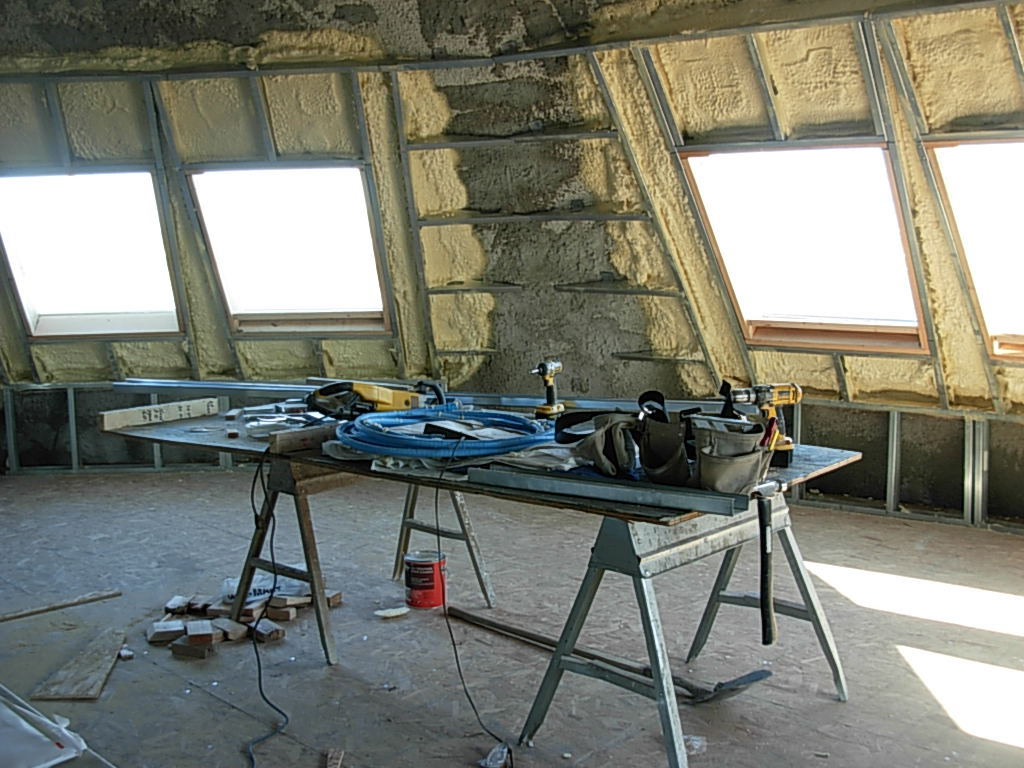 The work bench covered with tools and building supplies decorating the center of the room is what I like to call "Early Tim Taylor" motif.